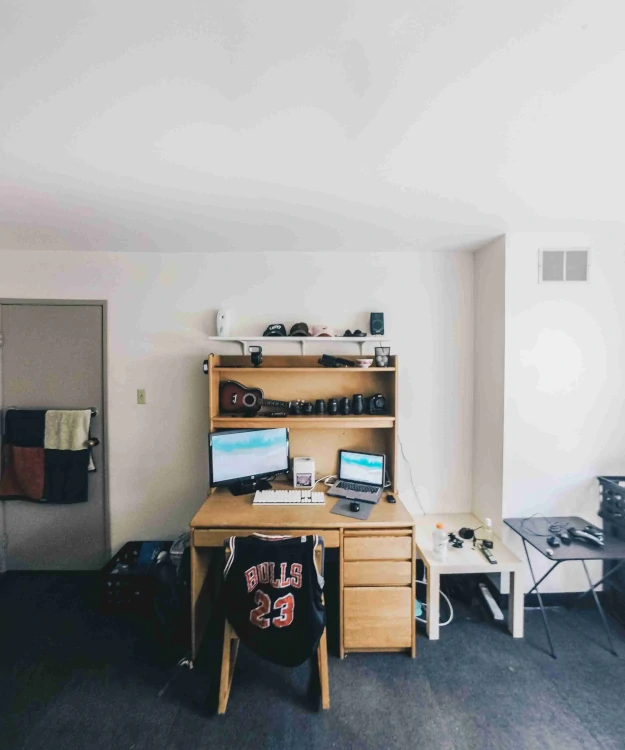 Hey everyone!
It goes without saying that the life of students is full of challenges, surprises, and adventures. Obviously, one of such challenges is figuring out what is the best place to live. Should you pick a student dorm, or is it better to rent an apartment?
Of course, I won't deny the fact that some students can buy their own apartments when studying in the college or someone can do it for them. However, let's be honest and accept the fact that most of us will be living in either a student dorm or a rented apartment when getting a degree. Therefore, you gotta decide what is more convenient, attractive, and affordable for you.
It's all about money!
I get it, students have different budgets, and there's no shame in accepting the fact that you cannot afford to rent an apartment and pay on a monthly basis. However, also be aware that living in a dorm will not be the cheapest option for you, either. Especially in the long-run. Of course, the prices vary depending on a certain college or university, its location, and the number of additional services provided by the dorm.
For example, during my sophomore year, I was required to pay almost $14,000 for a Room & Board plan. Well, I was supposed to pay $14k a year for having a place to live and a standard meal plan. It's a significant sum of money, right? (at least for me).
So, I started looking for an apartment that was my college nearby. Imagine how surprised I was when I figured out I could rent an apartment with another student from my college for $800 (including utilities) per month. So, $800*12 = $9,600 a year for a private place to live in an apartment.
Location matters
Sure, you might not be lucky to find an apartment for rent near your college. Therefore, unless you've got a stable, reliable, and affordable transportation option, I'd suggest living in a dorm because it's the most optimal solution.
Otherwise, you might be spending not only extra bucks but also much time and effort to commute to college. Safety is a crucial factor as well. Especially if you're moving to a completely new city, you hardly know.
Therefore, you'll be much better off figuring out the safest regions of the city, best for living, or there is another brilliant solution - just stay in a college dorm. It's the safest option you can get if you don't want to spend time looking for a safe neighborhood to live in.
Be prepared for different lifestyles!
First and foremost, due to the fact that any dorm is organized and run by the university, you will be required to follow its rules and regulations. For example, you might be given a certain schedule when you're allowed to leave and enter the dorm, a limited number of guest visits, a vast list of 'dos and don'ts' etc. You might be expected to follow some absurd rules. For example, in the majority of cases, dorms won't allow you to stay during the vacations (you'll be expected to go back home to your family, but what if you don't want to?).
Second, if you're to live in a dorm - forget about privacy. Like, just accept the fact that your privacy never existed. It's because you won't be the only one in the room. Obviously, you'll share your room with several people that have different schedules, different behaviors, and different traits of character. Also, don't forget that the bathrooms here are common, so no privacy there, as well. If that's an issue for you, consider renting an apartment. However, I also know several people who enjoy such a lifestyle that is full of people and social interactions.
Thirdly, food. To be short, dorms rarely provide adequate nutrition plans and meals. Of course, it's a matter of taste, but I'd rather cook my own food that I like instead of wasting money on dorm meals. The issue here is that my dorm had no stove in a kitchen (and I believe mine was not the only one). So, if you prefer cooking your own food, consider renting an apartment. Otherwise, if you don't have time or any wish to cook, go with the dorm meals, they're still better than some fast food you could find instead.
Let's wrap up everything mentioned above and decide whether living in a dorm or renting an apartment is what you really need to live a truly happy life.
Pros of living in a dorm:
you'll enrich your life with new friends;
you'll feel safer;
no worries about transportation;
no furniture to move.
Cons of living n a dorm:
lack of privacy;
a pile of restrictions and rules that need to be followed;
college dorms can be extremely noisy;
aren't equipped for elaborate cooking;
most likely, you'll have to search for another place to live in the summer.
Pros of renting an apartment:
if you are renting with a friend, it may be even cheaper than living in a dorm;
more privacy;
perfect solution for those who got used to cooking and having a healthy diet;
complete freedom and flexibility.
Cons of renting an apartment:
commuting to your college if you've failed to find an apartment nearby;
being a solo renter is more expensive than living in a dorm;
picking a safe neighborhood to live in.
Summary
Therefore, just like you've seen, both dorm and apartment offer certain advantages and disadvantages. It's just up to you what you prefer the most and how you're going to spend your college years. So, better think twice before deciding on the best option to live!