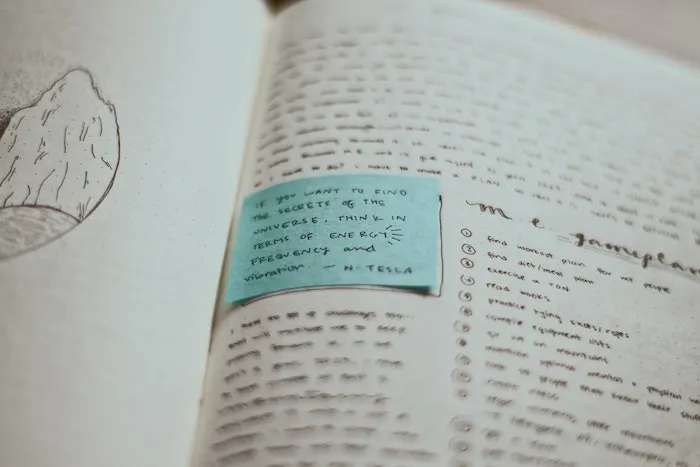 Most students treat college enrollment as a successful lottery ticket since higher education helps open many doors. However, some young people turn out to be unprepared for a complicated curriculum. The latter includes a wide range of written assignments that affect general academic performance. Moreover, even though students work on different paper types, most of them involve an argumentation element. For instance, you still have to resort to argumentation, whether rhetorical analysis or literary analysis essay. Hence, it is crucial to sharpen your skills in this aspect.
What Is an Argumentative Essay?
Even though high school implies working on different essays and preparing for further education, some students ask themselves, "What is an argumentative essay?" facing this assignment. Well, it represents a piece of writing that requires fact-based evidence and logical support to persuade readers to share a certain point of view. Such a paper implies resorting to credible sources to find hard evidence and prove the relevance of the argument provided. The key purpose of an argumentative essay is t-o demonstrate that the thesis statement represents the only logical deduction, even though it was not obvious at first.
The Structure of an Argumentative Essay
When it comes to the argumentative essay structure, the situation is more complicated than with some other types of paper. It affects your grade since you have to address other standpoints and wisely distribute your evidence to support the thesis statement. We'll consider the basic five-paragraph argumentative essay format that works out in most cases.
Introduction
Many specialists claim that it is one of the most crucial parts of an argumentative essay that decides whether your target audience is interested enough to keep up reading. The first paragraph of your paper introduces your readers to some background information, sets the tone, and presents your thesis statement. Therefore, an argumentative essay introduction should be catchy enough to evoke interest.
Body Paragraphs
You should write at least three body paragraphs to reveal the essence of your topic and provide enough evidence to support your thesis statement. Make sure to devote each paragraph to separate supporting evidence (or rebutting one conflicting opinion). This part requires in-depth research on your part.
Conclusion
Many students don't know how to write a conclusion for an argumentative essay because they mistakenly believe that it is optional. It is not the case since you have to review your thesis in the context of provided evidence and summarize everything you've done. So, an argumentative essay conclusion is like a cherry on the pie.
Writing an Argumentative Essay
The very process of writing an argumentative essay consists of several stages. In general, they will not differ much from those you will follow when working on other types of written paper. However, you should keep in mind that your assignment focuses on researching and providing credible evidence to support the key idea of your essay.
Brainstorming
If your professor hasn't provided you with the key argument along with the assignment, you should allocate enough time to develop a well-crafted thesis. You can arrange preliminary research to make a foundation for your paper. If you know something about the theme, you can resort to freewriting and brainstorming all the things within the topic that come to mind.
Preparing
You should create an outline to simplify the writing process and ensure that you will not miss anything important. As you know, an argumentative essay involves collecting credible evidence that can support your thesis. Thus, this stage will be devoted to in-depth research and gathering all the required information that may come in handy further.
Drafting
If you want to deliver a well-tailored paper, you should start with writing a rough draft. It is not a waste of time but a wise way to involve all the data and relevant quotations organically. Don't rush to finish your work if you see that there are some gaps in the content.
Revising
When your first draft is ready, you can polish it and swap places of the arguments if necessary to make the text look more holistic and powerful. It is crucial to double-check all the evidence to ensure that your thesis is supported enough. Besides, pay attention to the language used.
Proofreading
Last but not least, you should carefully proofread your paper to make it flawless. Otherwise, you can hardly count on the highest grade. It is worth taking a small break from writing. Thus, it will be easier to notice all the mistakes and fix them. If you have some doubts, resort to online grammar checkers.
What Makes a Good Argumentative Essay?
There is a huge difference between an ordinary (middle-level) paper and an A-grade-worthy one, but young people often turn a blind eye to this moment. It is not enough to know how to write an argument essay, but you should focus more on creating high-quality content. This type of assignment has a few key aspects you should necessarily consider.
Argument
If your professor has provided you with the freedom of choice, you should remember that the chosen theme must have several opposing sides. Otherwise, there is no sense in arguing. Thus, you should stay away from themes that have been already proved and considered factual. You should have some room to move and provide credible and undeniable evidence to defend your standpoint.
Strong Thesis
It is one of the key features of an argumentative essay and its cornerstone. In other words, nothing will save your paper from failure if you have a weak thesis. You should do your best to create a catchy statement that will encourage your readers to stay with you till the final period. One of the most effective tricks is to go specific with your theme to narrow down your research. You should be good at how to write an argumentative essay introduction and make a thesis its central point.
Research
If you want to succeed, you should provide credible and compelling facts to support your thesis since this type of paper appeals to the target audience's reason. You should allocate enough time to find all the required info and cite sources utilized.
Common Mistakes
Sometimes young people overestimate their knowledge and skills and find themselves in a trap. Writing a well-crafted argumentative essay is one of the most complicated and time-consuming things, so you should be extremely careful and consistent. You should avoid the following mistakes in the first place.
Come to an Argument Without Evidence
Choosing a topic that lacks evidence to support your argument is a road to nowhere. Writing such a paper is all about providing facts. If you lack the latter, then your paper is doomed to failure. Citation of myths and rumors will do you a disservice.
Make Your Argument Do Too Much
Arguing for the sake of arguing will not bring any positive outcome. You should focus on providing credible evidence instead of the argument itself. In fact, you need the latter only to support your thesis statement and not vice versa.
Checklist
If you have some doubts about whether you've created a decent paper, you can look at the following checklist. Go through it to define some possible gaps or weak spots:
Is your theme debatable?
Have you developed an argumentative thesis?
Have you got to know your audience closer?
Have you supported your statements with credible evidence?
Have you utilized only credible sources?
Have you provided logical arguments?
Have you provided your target audience with sufficient background info?
Summing Up
Writing an argumentative paper is an interesting yet responsible assignment since the very process involves a lot of work. Therefore, you should put aside your emotions and rely only on accurate sources. If you search for some on the web, you should double-check the information to avoid unforeseen issues. The tips mentioned above will help you create a stunning essay.
References
https://www.utoledo.edu/al/english/programs/composition/studio/pdf/Argument_Essay_Getting_Started.pdf
https://owl.purdue.edu/owl/general_writing/academic_writing/essay_writing/argumentative_essays.html